We Provide Natural Solutions For a Healthy Life For Over 7 Decades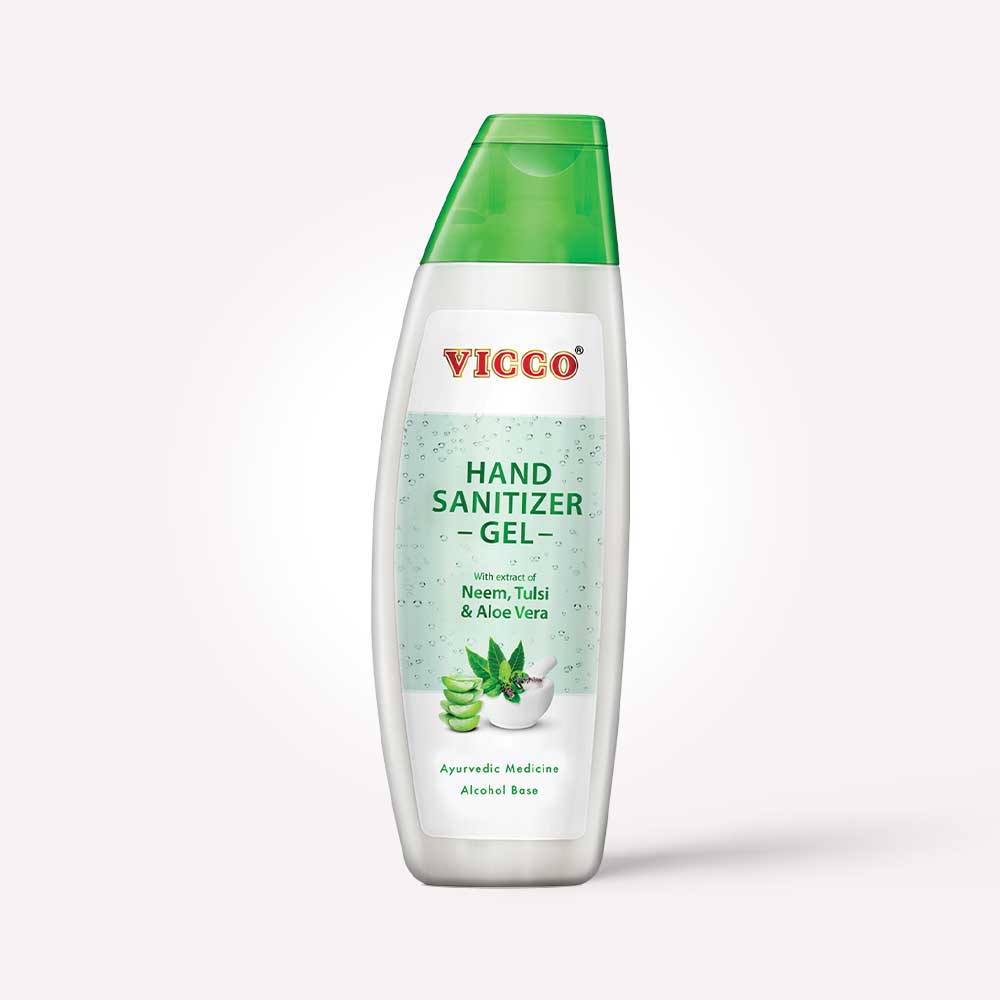 Available: 100ml, 60ml
Sanitizers have now become indispensable part of our lives.
VICCO hand-sanitizer Gel is made from the extracts of Neem, Tulsi and Aloe Vera. It is alcohol-based. While the importance of Ayurveda is time and again emphasized all over the world, Vicco's Ayurvedic medicine can be truly handy and safe as well.
Ayurvedic practitioners have often underlined the medicinal properties of the herbs like Neem, Tulsi and Aloe Vera. Their extracts can kill germs more efficiently. VICCO hand-sanitizer gel helps to keep your hands sanitized. This gel is alcohol-based and it being an Ayurvedic medicine, herbal properties are an added advantage compared to regular hand sanitiser.
Neem, Tulsi and Aloe Vera Extracts
Wet your hands
Take a small quantity of VICCO hand-sanitizer Gel and lather it.
Rinse off the lather & enjoy sanitized hands.