We Provide Natural Solutions For a Healthy Life For Over 7 Decades. | Free Shipping for orders above Rs 550/-
Since ancient times oral hygiene has been an important part of our daily life. A country like India even today sticks to its traditional roots when it comes to oral hygiene. Products like salt, datun, and cloves were used and is still been used for oral care.

Vicco for the past many years has been a company that has maintained its tradition and infused it in their Oral care products keeping in mind those people who have always stuck to their Indian roots.
Sticking to our traditional roots, Vicco has delivered a set of products that are best suited for their audience. These products are crafted keeping in mind the ancient practice of oral health care for Indian people that has been followed, One such product is Vicco Vajradanti Powder, which has always been an integral part of Vicco's Oral Care Products.
Besides, we have a range of toothpastes like Vicco Vajradanti, Vicco Vajradanti Dalchini Flavour, and Vicco Vajradanti Saunf Flavour helping to maintain good oral hygiene along with freshness in your mouth.For those suffering from Diabetes, Vicco Vajradanti Sugar- Free Paste is the solution since the chances of having Gum infections are higher in diabetic patients.
Have Queries or Concerns ?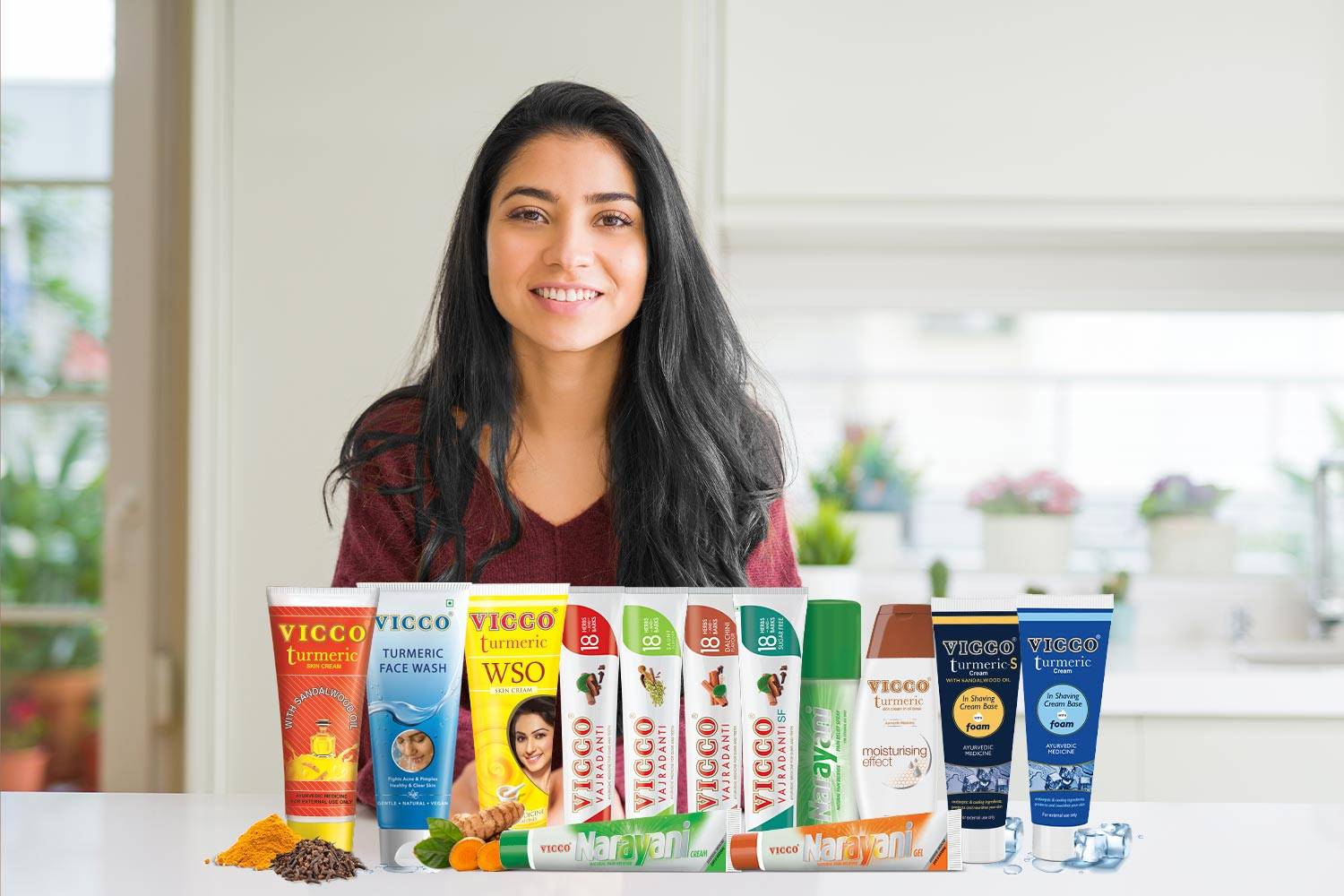 Importance of Oral Hygiene
Usually, with proper brushing and a good body resistance, bacteria formation is under control without which it might increase to a dangerously high level leading to oral infections, such as tooth decay and gum disease.

Also, poor oral hygiene may lead to cardiovascular diseases like heart attacks or pneumonia and even pregnancy and birth-related complication in females since poor oral hygiene will lead to germs entering our body and may cause internal damage as well.
Importance of Oral Hygiene in Daily Life
A mouth is the first indicator of any illness. The one with healthy gums, a strong set of teeth, clean tongue often reveals overall good health and hygiene which is why oral hygiene is important in daily life.
Also, the importance of oral health in daily life prevents many diseases and disorders from developing in the mouth. Good oral hygiene is directly related to good health. It does not simply mean straight and white teeth, but healthy gums and healthy oral tissues including the tongue as well. Apart from preventing oral diseases, maintaining good oral health indirectly helps to prevent diabetes, heart disease, and many other health issues as well.
Since the mouth is a warm and moist environment caused by saliva, your oral cavity makes a great breeding ground for harmful bacteria and pathogens. There are over 500 different species of bacteria growing at any given time in the mouth. There are also fungus, protozoal and viral species that can grow in the oral cavity as well without proper care. The antibodies and the alkaline pH level maintained by the saliva prevent harmful infections to an extent, but good oral hygiene should be regularly practiced.
One thing to remember is the importance of Oral Hygiene in daily life. As difficult as it may sound, it is very easy for Oral Hygiene practices. Some of them are listed below:

1. Use Proper Brush and Paste - The bristles on the brush must be good enough to remove the particles and keep your teeth clean since these particles are the ones
that might lead to germ formation.
2. Use Water – After your meals, rinse your mouth properly with water. Also, drink water as much as your body requires since they help in removing germs.
3. Healthy Diet – Eat fruits and vegetables as much as possible. Avoid eating sugary products like sweets and drinks.
4. Dental Checkups – Schedule and visit your dentist regularly to maintain oral hygiene.
5. Flossing - Flossing is one good practice that removes particles stuck within your teeth.
6. Mouth Freshener – Occasionally rinse your mouth with a good mouth freshener that not only keeps your mouth fresh but also germs and bacteria-free.
7. Avoid the use of tobacco products.
As we see mouth is the first organ of the digestive system. Since food is chewed from the mouth and is led down to the digestive track is why oral care is important.
Although Saliva aids in keeping the mouth clean, every person must remember to give a little extra care as well. Cleaning your mouth regularly with proper paste and brush will always help you keep your mouth clean and body disease free.
One more thing to remember is that mouth is the best indicator of any disease, in case, your mouth shows any signs of disorder never ignore it and consult a physician as and when required.
You must have seen many doctors having a look through your tongue. As the tongue color indicates your health indirectly. A healthy tongue has a pink texture which indicated a good flow of blood in the body. Any other color indicates some set of disorders.
A GOOD ORAL PRACTICE IS THE KEY TO GOOD HEALTH.