We Provide Natural Solutions For a Healthy Life For Over 7 Decades
The word "Body Care" seems to be a very complex terminology. But in general, the meaning remains simple. It indicates the amount of time you dedicate to your body related hygiene. Most of the time people confuse body care with skin care. One must realize that when we speak about Skincare it mostly focuses on the "FACIAL" aspects and the care given to it. Whereas the Body involves that portion that runs down below the neck. It includes the portion of the hands, legs, and torso too.
What are the Benefits of Using Natural and Organic Body Care Products?
Natural and organic body care products offer numerous benefits.
• They are free from harsh chemicals and synthetic ingredients, reducing the risk of skin irritation or allergies.
• They often contain nourishing botanical extracts that can help hydrate and nourish the skin, promoting a healthier and more radiant complexion.
Have Queries or Concerns ?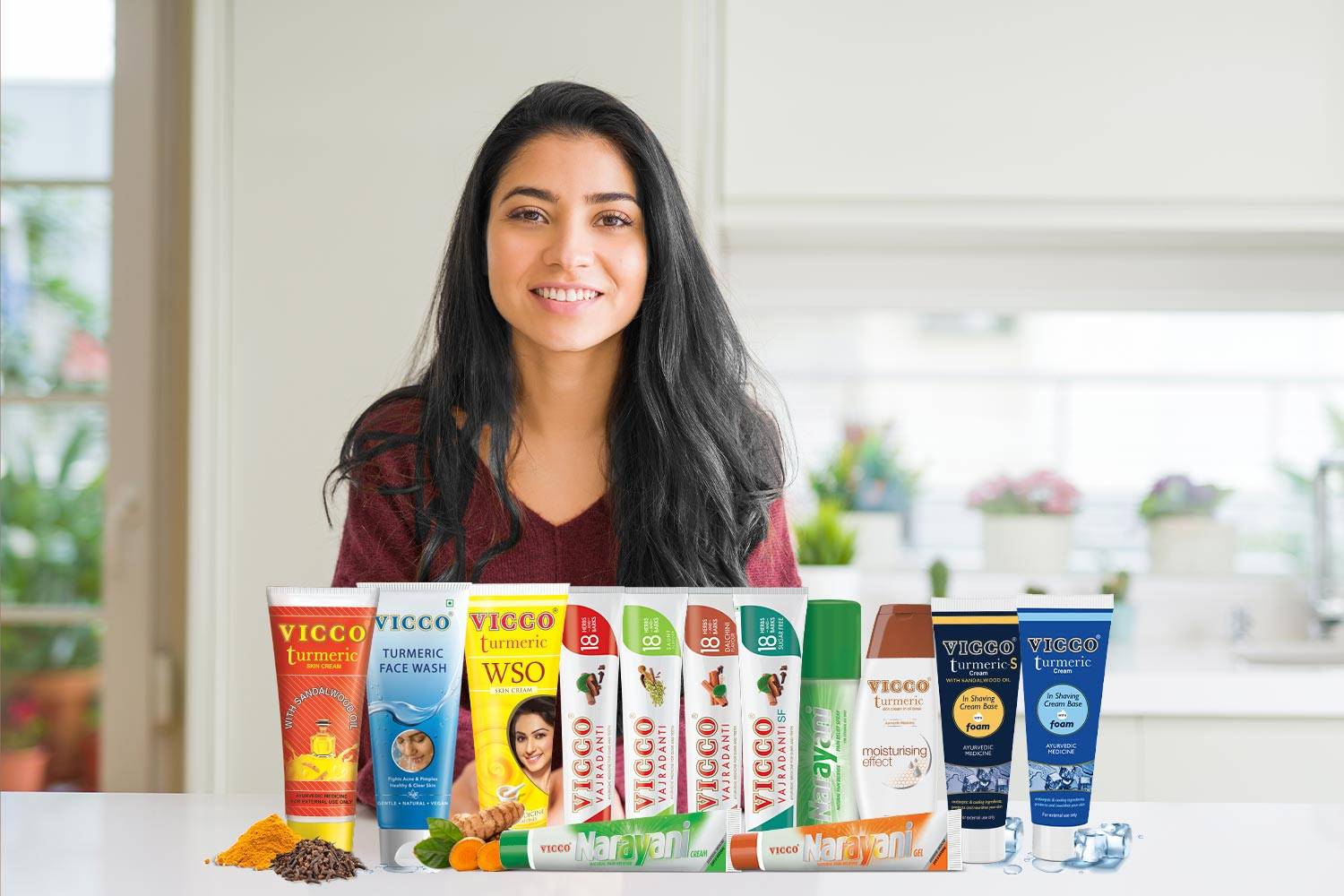 What are the Essential Body Care Products Everyone Should Have?
Essential body care products include a gentle body wash or soap, a moisturizer or body lotion to hydrate the skin, sunscreen to protect against UV rays, deodorant or antiperspirant to stay fresh, and a scrub or exfoliator to remove dead skin cells. These products help maintain cleanliness, hydration, and overall skin health.
Why is Body Care Important?
Body care is important for several reasons. It helps maintain hygiene, reduces the risk of infections or skin issues, promotes skin health by providing hydration and nourishment, boosts self-confidence and well-being, and can be a form of self-care and relaxation.
Which Vicco Product is Best for Body Care?
Vicco offers a range of quality body care products. One of their popular options is the Vicco Turmeric Skin Cream, which has natural ingredients like turmeric and sandalwood oil, known for its skin-soothing and antimicrobial properties.
It can help moisturize, nourish, and protect the skin from various issues. It's always best to choose a product based on individual preferences and skin concerns.