We Provide Natural Solutions For a Healthy Life For Over 7 Decades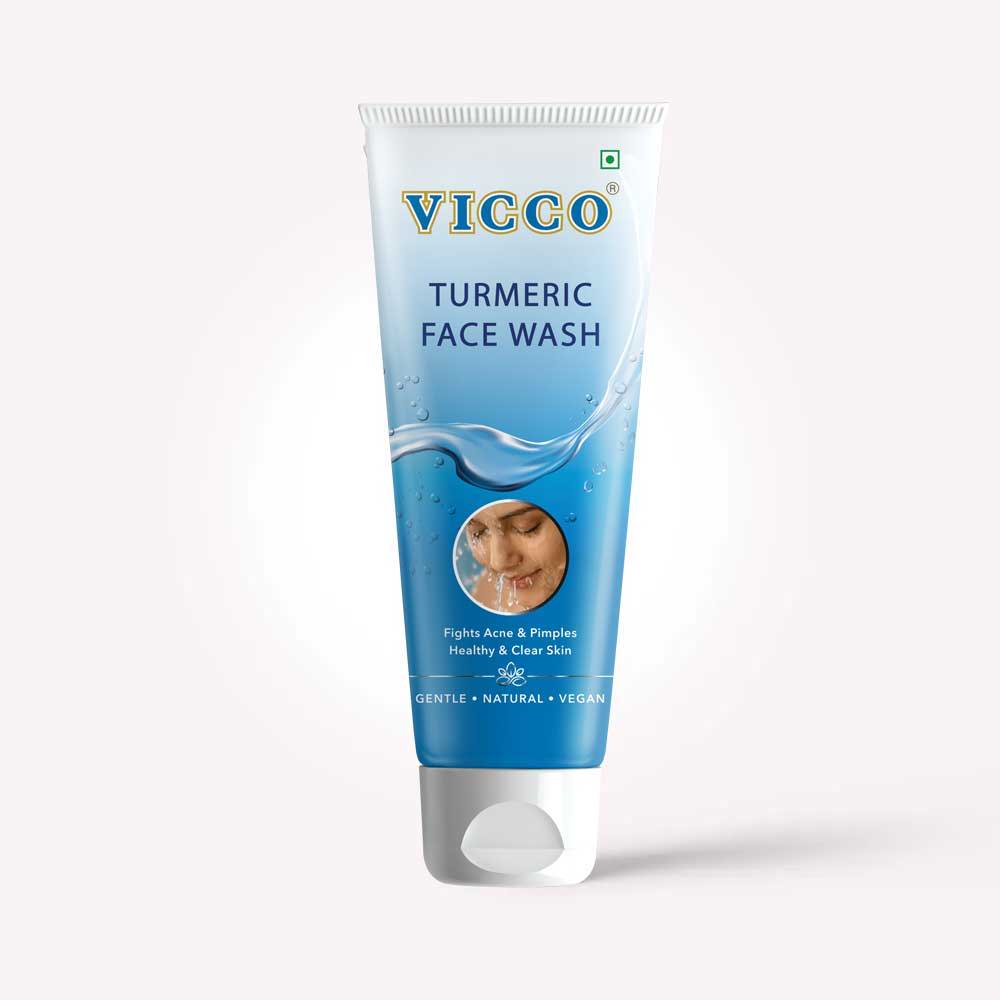 Ayurvedic Face Wash: A Cream with foam base
Available: 70gm, 15gm
Get clear, healthy, glowing skin naturally with Vicco Turmeric Cream with Foam Base. Your search for Ayurvedic Face Wash ends here.
Fed up with skin problems like pimples, oily skin or blackheads. Remove them naturally with the regular use of Vicco Turmeric Cream with Foam Base. Wash off the skin impurities with every wash and restore your beauty naturally. Natural deep clean face wash enhanced with Turmeric extract. Vicco Turmeric Face Wash works as an Antifungal agent. It helps to cure minor wounds and heals them, treats minor cuts and small injuries as well. Removes microbes and pollutants from the innermost pores leaving the skin fresh & tingling. This pack prevents pimples, acne, and makes skin look fresh. Remove all your pimples, blackheads, bacteria naturally with the regular use of Vicco turmeric cream with a foam base making skin soft and glowing.
The face wash has a very refreshing fragrance that soothes your senses.
All Vicco products are Vegan and Cruelty-free.
A healthier way to better skin!!!
Extract of Turmeric ( Curcuma Longa, Linn. - Rhizome - Powder) 16% w/w. Excipients q.s. (In a Foam Base)
Wet your face & neck
Apply on damp skin. Massage in a circular motion until it becomes a foam
Rinse thoroughly with water.
· Prevents pimples, blackheads, bacteria
· Soft Glowing Skin
· Ideal for Oily Skin
· For Men & Women
· Comes in Tube
· Foam Based
· For All Skin Types