We Provide Natural Solutions For a Healthy Life For Over 7 Decades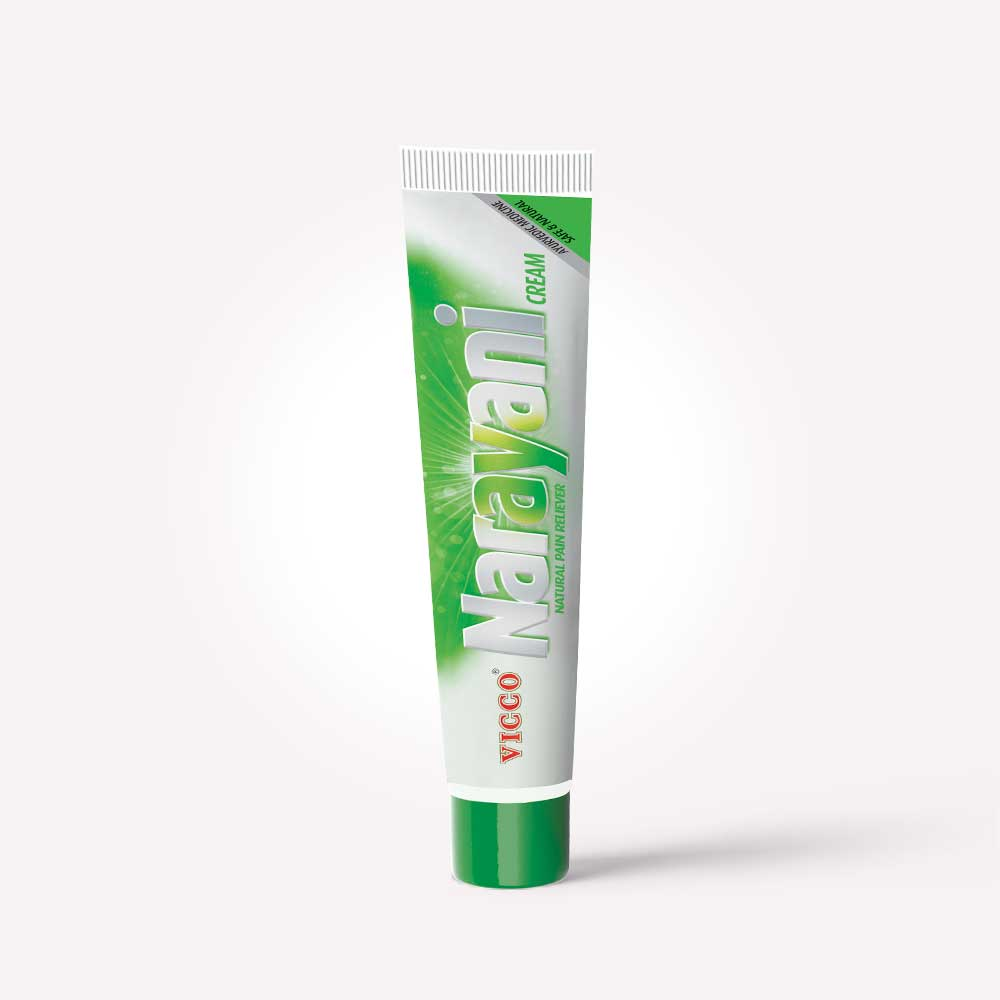 Vicco Narayani Pain Relieving Cream
PAIN RELIEVING CREAM
Narayani Pain Relieving Cream is very effective on Knee Pain, Joint Pain, Muscle Ache, Backache, Sprain, Muscular Pain, it is also a good muscle relaxant too. Therefore cream proves as a good pain-relieving cream for sports players as well. Even people of all ages can use it. Nowadays this ointment must be there in every house.
This cream is a perfect blend of a variety of medicinal herbs and oils relied upon from generation to generation.
On the top, this cream is totally Ayurveda-based.
Vicco-Narayani is a proven and excellent anti-inflammatory preparation. Above all, It not only helps us to treat all the joint pains of the body, backache, and muscular pains but also gives permanent solutions to pain. In addition, the cream is a good muscle relaxant too. Similarly, its application on the human body helps the smooth blood flow that circulates through arteries and veins. In a way, cream strengthens the easy movement of the blood when applied for relief. Above all, it helps in providing a strong and quick relief from severe headaches and colds.
More and more people are opting for Ayurvedic Medicinal Products. Therefore they will find Narayani Pain relieving cream useful in combating multifarious diseases, body disorders without worrying about side-effects. In conclusion, it is a perfect ayurvedic pain reliever.
Available: 30gm, 15gm
Vicco Narayani Pain Relief Spray is a perfect blend of many medicinal oils such as Rai, Nilgiri, Devdaru, Chapati, Rosha, Laung, Dalchini, Pudina, Kapur, Gandharpura, Pudina, and Ajwain phool.
• Read the label carefully before use
• Keep it out of reach of the children
• Store in a cool and dry place away from direct sunlight
• Use under medical supervision
All Vicco products are Vegan as well as Cruelty-free.