We Provide Natural Solutions For a Healthy Life For Over 7 Decades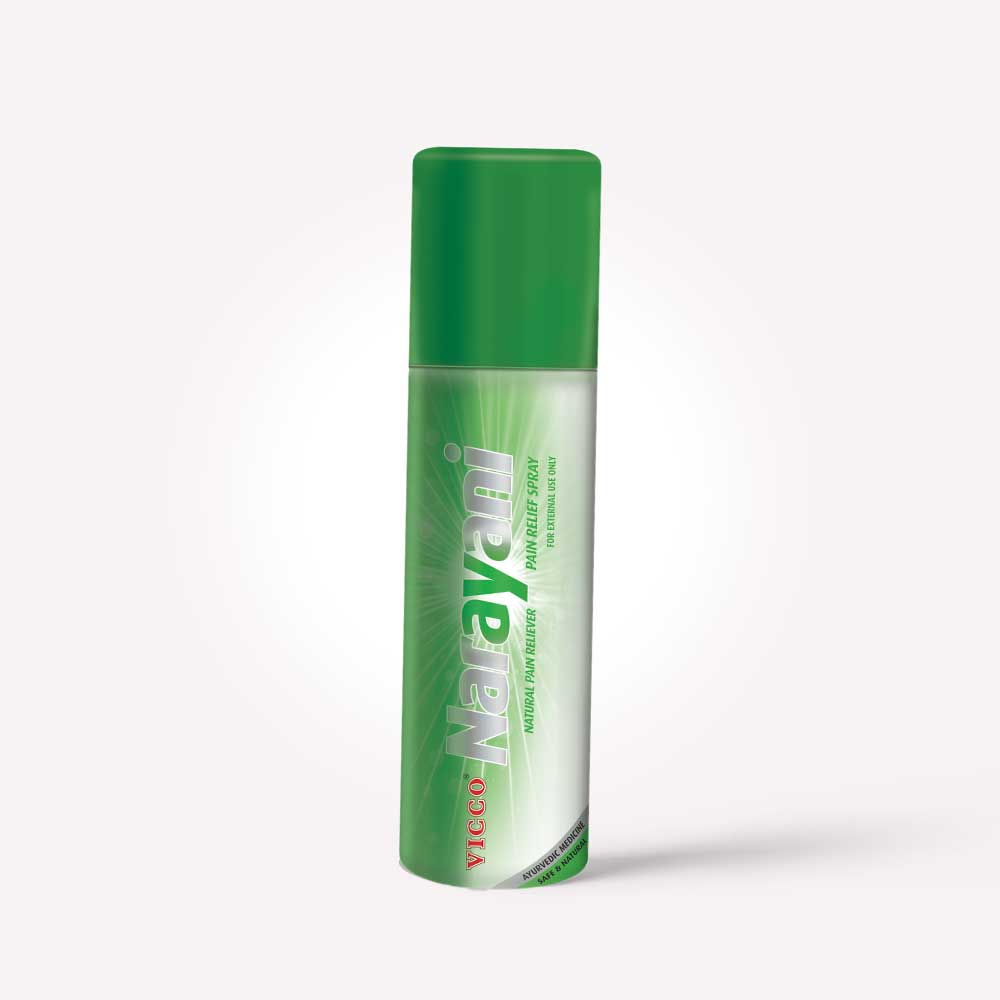 Vicco Narayani Spray - The Best Pain Relief Spray
Vicco Narayani Pain Relief Spray, which helps us to treat all the Joint pains, Backache, Headache, and Muscular pain of our body. It is also effective in Cold & Cough. Its application on the body helps the smooth flow of blood that circulates through arteries and veins. Thus, it strengthens the easy movement of the blood when applied for relief.
Want to get rid of your pain naturally and that too with no side effects? Now that is possible with Vicco Narayani Spray
Vicco Narayani Spray helps to heal and cure the pain within less time and gives permanent relief. Vicco Narayani Spray acts as an excellent muscle relaxant and promotes good blood circulation.
1. Vicco Narayani Spray - Pain Relief Spray is very easy to use. Like pain-relieving ointments no need to squeeze it and use your hands to spread it. Spray it on the affected area. The more you spray and massage, the faster you get the effect.
2. It is much faster in acting against pain. This is the reason they are mostly used in sports injuries thus sports persons can get quick and permanent relief.
3. It penetrates the skin much more effectively than other normal ointments. That's because it's directly sprayed into the affected area.
4. Pain Relief Sprays are the natural way of healing pain in the body. This includes joint pain, muscle pain, backache, strain in the tendons, arthritis, or rheumatism. Completely natural and no side effects at all.
All Vicco products are 100 % Vegan and Cruelty-free.
Vicco Narayani Pain Relief Spray is a perfect blend of many medicinal oils such as Rai, Nilgiri, Devdaru, Chapati, Rosha, Laung, Dalchini, Pudina, Kapur, Gandharpura, Pudina, and Ajwain phool.