We Provide Natural Solutions For a Healthy Life For Over 7 Decades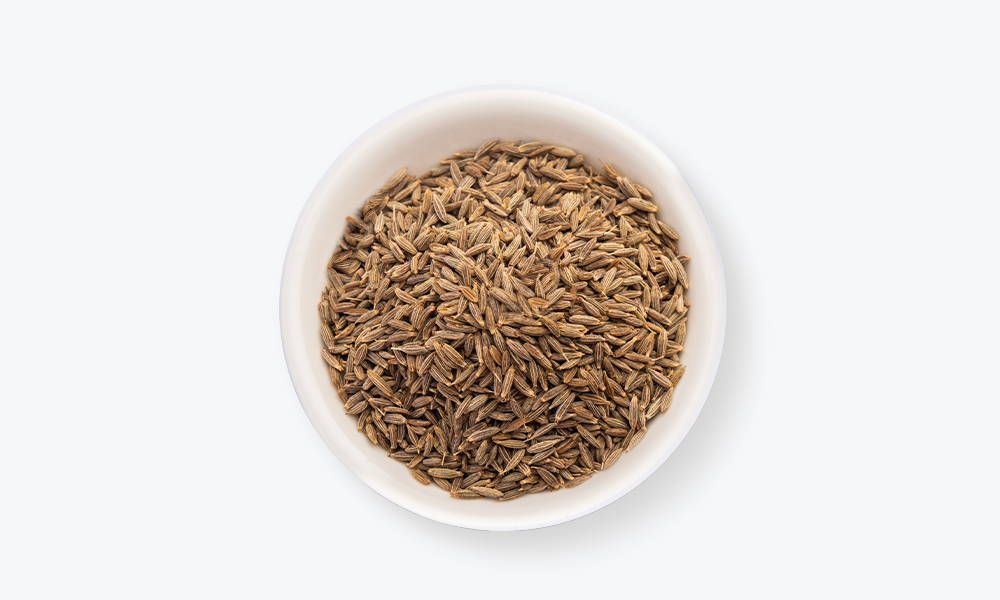 English Name : Carom Seeds
Hindi Name : Ajwain

If there is any super seed, it is Ajwain. You must have seen your mother adding carom seeds in various preparations for its healing and healthy properties. In fact, no dal tadka is complete without the addition of ajwain. From treating indigestion to tooth pain, ajwain uses are ample. The health benefits of ajwain are listed right here for you to explore, and add the same in your diet.

A common spice available in every Indian household, it is derived from a herb. The light olive green and brown coloured seed has a strong and bitter flavour. This makes it an important ingredient in Indian curries and pickles. This is one of those rare flavouring seeds that have medicinal qualities. Ajwain starts from reducing abdominal discomfort to helping you build an appetite. It can be chewed raw or added to water and tea. In some parts of India it is added to the flour while making rotis (Indian bread).

The benefits of eating ajwain are plenty. Ajwain is filled with active enzymes for your digestive functions as it releases gastric juices. This is great for people suffering from acidity and indigestion.
All you need is:
* 1 teaspoon cumin
* 1 teaspoon ajwain (carom seeds) &
* 1/2 teaspoon of ginger powder.
This combination in water helps cure heartburns.
Ajwain or carom seeds benefits include curing nasal blockage by helping discharge mucus easily. All you need to do is make a paste by heating 2 teaspoons of jaggery and 1 teaspoon of ajwain seeds. It's great for people suffering from asthma and bronchitis. You also get relief from migraine headaches by inhaling some ajwain powder in a thin cloth.
One of the coolest health benefits of ajwain oil is in curing toothache. Simply take 1 teaspoon of ajwain and add some salt to it. You need to gargle with lukewarm water, which also works as a good mouthwash.

Other Health Benefits Of Ajwain Include:

* Easing arthritis pain
* Reducing redness and inflammation by acting as an antibiotic
* Soothing pain and swellings as an anaesthetic
This ayurvedic marvel helps babies in reducing gas, acidity and improves gut health. For preparing ajwain you need to boil 2 teaspoons of roasted ajwain seeds in water. Strain this mixture and drink. You could add 1 teaspoon of honey to make it sweeter and palatable. This mix is also known to improve your metabolism and burn fat. You can unlock the true benefits of eating ajwain by following a routine. If you do not prefer eating you can make a drink with the recipe mentioned above.

* It is great for people who are suffering from acidity and indigestion
* Helps people suffering from asthma and bronchitis
* Reduces toothache
* Reduces redness and inflammation

Discover what are carom seeds and what they can do for you by following the steps mentioned above.