We Provide Natural Solutions For a Healthy Life For Over 7 Decades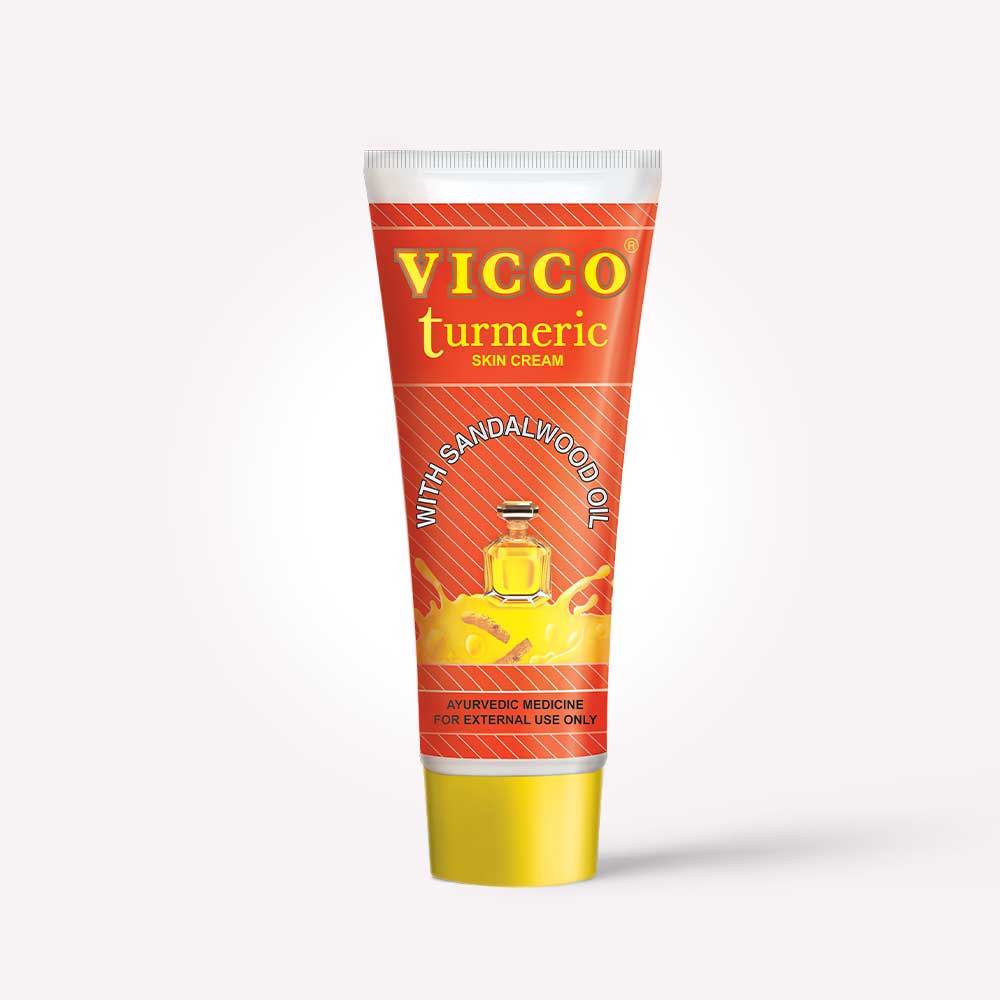 Ayurvedic skin cream


Available: 70gm, 50gm, 30gm, 15gm


It is 24 Carat Beauty... nature's way
All Vicco products are 100 % Natural and animal-free.


Vicco Turmeric Ayurvedic Skin Cream is enriched with healing turmeric and soothing refreshing sandalwood oil.
Turmeric Skin Cream is an Ayurvedic Medicine derived from the rich and opulent science of Ancient Indian Ayurveda. By daily use of Vicco Turmeric Ayurvedic Skin Cream, you will be proud of having a skin which is healthy, glowing, even tone, free from various skin disorders and spots.
This Vicco Turmeric skin cream, an ayurvedic proprietary medicine that prevents & cures skin infections, inflammations, blemishes, wounds & other skin disorders and soothes boils, pimples, acne & burns. It is a tonic for skin by all means. Helps in nourishing the skin, improves tonal value and makes it glowing & beautiful.
For better results, first, wash your face well with "Vicco Turmeric Skin Cream with Foam Base".


• Haldi-Turmeric is a wonderfully versatile root that has been in every Indian household for centuries. It plays an integral part in skin cream.
• A Luxurious cream that vanishes into your skin and starts working Its magic from within.
• Cream helps to fight skin infections, inflammation, blemishes and other skin disorders.
• Skin Cream works as an antiseptic in healing scars and making skin healthier.
• Soothes boils, pimples, acne and burns.
• Being an ayurvedic medicine it is safe without any side effects.
• People of all age groups can use this.
Ingredients: Sandalwood Oil, Turmeric