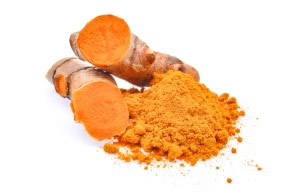 English Name : Turmeric
Hindi Name : Haldi

The sunny, yellow spice has been a favourite of millions for so many good reasons. While turmeric benefits are aplenty we would need more pages to list all of its goodness. Turmeric is one of the most dynamic elements known to humans that has been used in various forms of treatment. Know here all the information on the turmeric benefits for skin, heart, osteoarthritis and even in curing cancer.

What is Turmeric (Haldi)?

It is primarily a flowering plant of the ginger family, which has been popularised by Ayurvedic practitioners and is a great home remedy. The curative qualities of turmeric are due to Curcumin, which is a yellow, pigmented lipophilic polyphenol compound (LPC), which exhibits a vast spectrum of biological activities to enhance and improve human health. As an antioxidant and anti-inflammatory element, there are immense health benefits of turmeric which we will explore below.

The curcuminoids found in turmeric are not easily absorbed during digestion, which calls for the creation of many formulations. But that does not stop this tiny spice from changing our lives. Some of the prime benefits of curcumin include:

* Reduces inflammation
* Increases levels of endogenous antioxidants
* Reductions of LDL cholesterol, blood glucose, and blood pressure


Health Benefits of Turmeric (Haldi)

Reduces inflammation
Many chronic diseases cause inflammation and medical experts and researchers have labelled turmeric as a potential treatment. It is also known to reduce swelling and sores inside your mouth (also oral mucositis) when taken orally.

For Skin
The antioxidant and anti-inflammatory components help in improving and maintaining your skin. This helps in avoiding acne, blackheads, rashes etc. Turmeric has a peculiar yellow colour that helps you get the glow you always needed when applied to your skin. This is the reason many Indian brides have a ceremony that includes applying a paste of turmeric all over their bodies before the wedding. The turmeric benefits for skin are best explored by the products made by Vicco.

For centuries Vicco has been creating turmeric creams, face masks and other skin products that have a positive effect on your skin.

Lessens pain
A lot of studies show its use to reduce osteoarthritis and rheumatoid arthritis pain. You can use turmeric to reduce joint swelling and morning stiffness. Some researchers have shown how it helps find the right balance between the breakdown and the building of joint cartilage. One of the most common benefits of turmeric uses.

Anti-free radicals
Its antioxidant properties are immensely beneficial as it fights free radicals by neutralizing them. In some other research, it is said to activate other antioxidants

Lowers risk of heart disease
Turmeric has the amazing ability to reduce inflammation and oxidation, which in turn, lowers the risk of heart disease, especially heart attacks. Studies show how healthy middle-aged and older adults develop resistance to artery endothelial production, which is the cause of high blood pressure. It also protects the heart as it lowers certain levels of cholesterol. A Mayo Clinic research shows that curcumin may:

* Prevent cancer
* Slow the spread of cancer
* Make chemotherapy effective
* Protect healthy cells from damage due to radiation therapy

While these are some factors, clinical trials are being conducted to investigate Turmeric uses to prevent cancer.

Experts advise consuming 500 milligrams twice daily with food for optimum results. For your skin, you could mix small amounts of yoghurt, turmeric and honey (or water) together and apply it to your face or body.