We Provide Natural Solutions For a Healthy Life For Over 7 Decades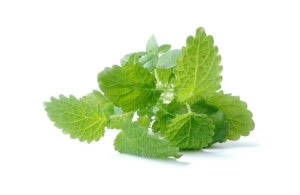 English Name : Peppermint
Hindi Name : Pudina

It's not just for chewing gum! Due to its therapeutic and medicinal properties, peppermint benefits have been propagated for centuries. The strong and refreshing aroma of mint is a quick and an effective remedy for nausea and headache. Vicco's rich and lasting products are carefully crafted with the finest peppermint grown in India. The ayurvedic product giant has peppermint uses for headaches, skin care, and oral care.

The plant is a mix between mint and spearmint. While it is grown widely in Europe and North America, its capabilities to reduce headaches and migraines has made it popular across the globe. Peppermint is extensively used in flavoring foods and beverages. Also, peppermint oil fragrance is used in soaps and cosmetics, which fills up the store aisles. The main component is menthol and menthone, which is a game-changer.


Peppermint Benefits For Your Stomach:

* It acts as a great dietary supplement
* Helps with irritable bowel syndrome
* Curbs indigestion and reduces GI tract spasms

The benefits of eating pudina go beyond healing gastric and stomach issues. Experts are guided by many studies that prove the health benefits of peppermint for hair is plenty. It significantly increases dermal thickness, follicle number, and the depth of your follicles. It works on improving your blood circulation in the scalp, which is great for propagating hair and achieving desired growth. In many ways peppermint oil is an excellent moisturizer for hydrating your dry scalp.

Health Benefits Of Peppermint (Pudina)

The health benefits of peppermint are extended to your skin.

* It is an essential product that you need in your skin care kit.
* It has a warm and cooling effect that numbs pain, calms redness and reduces inflammation.
* Its astringent qualities close pores, tightens your skin and eliminates harmful external elements (due to changing weather or climate) on your skin. You can add peppermint oil to coconut and make a potent skin care remedy at home.

For ages peppermint has been used to cure headaches and migraine attacks due to its high menthol content. Menthol is soothing as it relaxes your muscles and eases any pain.

Massaging peppermint oil on your head is a common home remedy. You could add some peppermint oil to water, and inhale the mixture with steam for quicker results.

Peppermint or Pudina uses do not end here. It is the first choice for common cold, sinus infections, muscle aches, joint pains and reducing stress. You could also use it to treat any skin irritations or sunburn. Peppermint is a low-risk, over-the-counter product that cures nausea and irritable bowel syndrome. Vicco's ingeniously crafted ayurvedic products make use of this versatile plant in powder, paste and oil format.