We Provide Natural Solutions For a Healthy Life For Over 7 Decades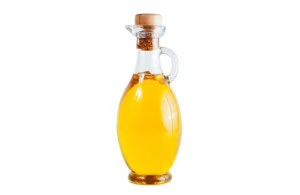 English Name : Eucalyptus
Hindi Name : Nilgiri

Your mother or grandmother should have treated you with eucalyptus at some point in your life. In India, it is called Nilgiri oil in Hindi, which is used in various healing products. They are the tallest trees and eucalyptus oil is obtained from its leaves. Eucalyptus uses are so popular due to its pale yellow coloured oil with a characteristic odour that sets it apart from all the other natural ingredients in ayurveda.
Eucalyptus is part of over 700 species of flowering trees and shrubs. The bark varies from being smooth and fibrous, to hard and stringy. Three-quarters of Australian forests are eucalypt forests. Eucalyptus oil is used for medicinal properties in Ayurveda and is produced using age-old techniques which have
been passed down through generations. You can consume, chew or apply it on your skin to get the best of eucalyptus benefits.
Some of the eucalyptus benefits include its analgesic properties that help to relieve stress and pain. The Antiseptic property is used for healing wounds, ulcers, burns, cuts, abrasions, and sores. It is also an effective salve for insect bites and stings. The Aromatic property creates a cooling and refreshing effect, removes exhaustion and mental sluggishness and rejuvenates the spirits.


Medicinal Use of Eucalyptus

Great for respiratory systems
It gives you quick relief from sore throat, cough and cold. Any of your elders must have used eucalyptus to relieve congestion by rubbing it on your chest and back. Many even prefer boiling the raw leaves and inhaling the steam as a remedy for nasal congestion. Even people suffering from asthma have found relief from eucalyptus benefits.

Heals cuts and burns
This natural antiseptic can be applied to your cuts or burns directly as it cools and soothes them. It helps in reducing the risk of infection and heals your cuts and burns. You could even use it to cure insect bites.

Muscle and joint pain reliever
A lot of research by experts and ayurveda gurus has shown the effects of eucalyptus to ease joint pain. You can get effective creams and ointments in case you suffer from osteoarthritis and rheumatoid arthritis conditions. This natural anti-inflammatory reduces pain and relaxes your muscles. One of the coolest eucalyptus benefits.
Breath Refresher
Yes, this is a better contender than mint. Its antibacterial properties fight germs and eliminate mouth odour. Many mouthwashes and toothpastes contain eucalyptus oil as an active ingredient due to their qualities.
Fight bugs away
It is one of the greatest mosquito and smaller insect repellents. Eucalyptus uses to prevent insects is a good option compared to chemically loaded products available in the market. You could add some lemon and eucalyptus in water, and spray it in your room to drive away the bugs.
Eucalyptus uses are growing every day as experts continue their research. Today you will find:
* Air fresheners
* Medicinal teas
* Cold medicines
* Dental products
* Antiseptics
* Industrial mining operations
* Aromatherapy
You can trust any of these eucalyptus uses and remedies to give you the best results.