We Provide Natural Solutions For a Healthy Life For Over 7 Decades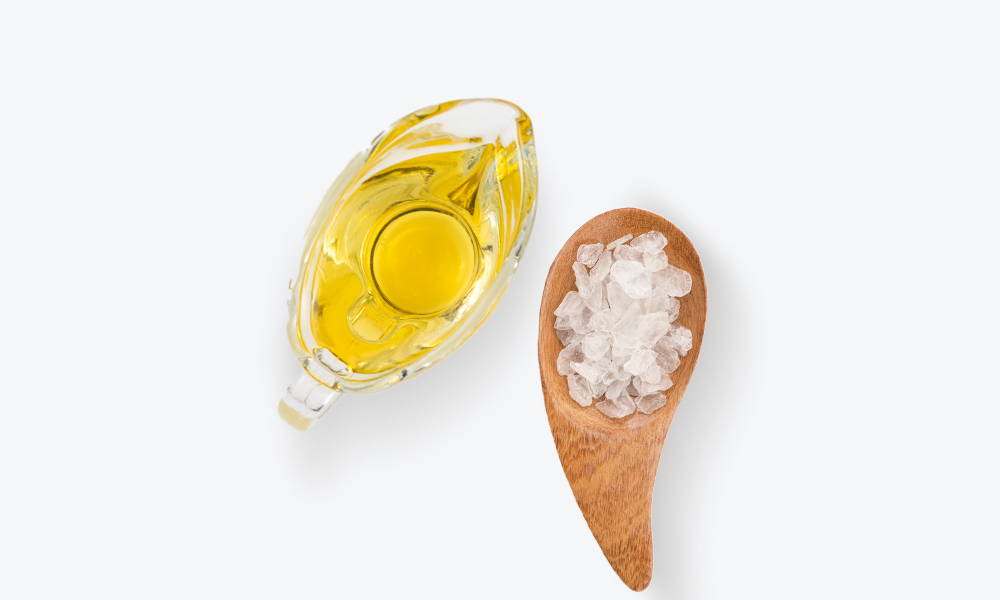 English Name : Camphor
Hindi Name : Kapur
PROPERTIES: RESTORATIVE, ANTI-INFLAMMATORY
Its massage on the affected area can be of great help to arthritis patients. It combats inflammation, blood loss, and pain and also prevents degeneration of the wound.
Every Indian has used 'Kapur' (known as Camphor in English) at a certain time in their life. It is popularly used for lighting the pooja diyas (prayer lights) as it is a great conductor of fire. In Ayurveda, camphor uses are prominent for its medicinal properties.

It is a chemical that is found in the Cinnamomum camphora tree, which is commonly found in different parts of India. It is distinguished due to its strong taste and peculiar aroma. Camphor oil comes in white, yellow, brown, and blue colours. But only white camphor oil is widely used as the rest are toxic.

The health benefits of camphor and curative qualities have been popular amongst ayurveda practitioners and users. Camphor oil is meticulously extracted from the wood of the camphor tree using age-old ayurvedic techniques.

Vicco has been a pioneer in using the science of ayurveda to create camphor-enriched products. Vicco's experienced product team has introduced the health benefits of camphor to millions across the world.

Due to its antibacterial and antifungal properties, beauty and pharmaceutical products use camphor. Its soothing and cooling effect is evident in the sprays, balms, creams and ointments made from camphor. It is also used in mosquito repellents. You would have even noticed your grandmother or mother stacking camphor balls in the cupboard to save precious fabrics and clothes from pests. It can be added to electric diffusers as its fumes help relieve stress and purify the air.

Camphor or kapur uses also extend to treating:

* Skin conditions
* Respiratory issues
* Headaches
* Burn wounds
* Fungal infections

Health Benefits of Camphor

Rids cough and cold
For ages, Ayurveda exponents and practitioners have used camphor as a vapour rub for relief from cough and cold. It is recommended to rub some camphor oil on your chest for relief.

Cures muscle pain
It is one of nature's best analgesics. Camphor's antispasmodic properties help to relax sore muscles, spasms or any other muscular pains. Camphor uses to cure cramps and stiffness are common among athletes and sportspersons.

Heals superficial burns
Ayurveda practitioners have been using a combination of coconut and camphor oil to soothe and heal burns for centuries.

Great for your Hair
It is a natural moisturizer with anti-bacterial properties that is great for your hair. You can treat scalp irritation, itchiness, and dandruff formation and improve the texture of your hair. It is also known to kill lice on your scalp.
Let us quickly reiterate camphor or kapur uses:

* Heals itchy hair
* Improves hair texture
* Treats wounds
* Heals minor burns and rashes

Ayurveda has helped millions discover the health benefits of camphor, and practitioners continue to do so. In fact, experts have been working on researching more Kapur uses for the benefit of mankind.